Airbnb Bans: Pivot Your STR Design Business
Oct 19, 2023
As a Short-Term Rental Stylist™, you may be concerned about the impact of new and proposed regulations on Airbnbs.
We get it. We have witnessed it first hand in our own Airbnb design business. Some local municipalities that we serve have begun to place tighter restrictions on STR hosts. (Read on – we are sharing the disaster story of one of our clients that got caught not being aware of an HOA ban on Airbnbs.)
Because of these local Airbnb laws, we have had to get creative about how we market our STR design services. In this blog, we will share what we have done to ensure that our design business doesn't suffer.
In this blog post, we'll address your concerns and provide valuable insights into how your Vrbo or Airbnb decorating business can thrive in the midst of changing regulations.
Why Are Cities Like Barcelona, New York and Santa Monica Banning Airbnbs?
As the popularity of Airbnb and other short-term rental platforms has surged, real estate and long-term rental prices have been pushed up significantly in many markets. This makes it difficult for locals to find affordable housing.
Too many Airbnbs can also change the vibe of a city. Quiet neighborhoods are being overrun by noisy tourists.
The hotel lobby is also powerful and is fighting the increased competition with Airbnb.
But, short-term rental restrictions vary widely from one location to another. Some cities, like Paris and London, have embraced Airbnb and Vrbo as a valuable source of tourism revenue and economic growth.
Regulations may include limits on the number of nights a property can be rented, registration and licensing requirements, whether the whole property may be rented, etc. There are also some cities, like Atlanta, that are discouraging out-of-town investors by requiring hosts to be local residents.
While these measures can pose challenges, they don't have to be the end of your Airbnb design dreams!
A Cautionary Tale: Encourage Due Diligence
Not long ago, we were hired to design a luxury 20+ guest home in South Texas. The client wanted the best of the best for all the furnishings and finish-outs.
No expense was spared. The project was gorgeous. In fact, we won awards for it!
But, there was a major flaw. When the property was purchased, the owner did not do due diligence to check the local regulations on Airbnbs. Unfortunately, after we had ordered all the furnishings and received full payment for the project, the owner discovered that their plan to Airbnb the home was not legally allowed! Pricey mistake for our client.
Of course the owner (and their agent) should have understood the HOA restrictions on Airbnbs prior to purchasing the property, but we also could have asked them to double check the zoning regulations prior to signing our contract.
Lesson learned! Now we always ask our clients to confirm the legality of short-term rentals in their jurisdiction – and they must sign our contract which states that we are not responsible for any regulatory changes or new discoveries.
Pivot Your Design Business to Navigate Local Airbnb/VRBO Bans
As restrictions on short-term rentals are becoming increasingly common, we have have identified four strategic approaches that will pivot your design business so that it thrives under any condition.
1. Focus on Rural Markets
Rural areas tend to have fewer restrictions on short-term rentals compared to urban areas. This makes them an excellent choice for Airbnb designers seeking to tap into the demand for unique and stylish short-term rentals without the stringent regulations often found in urban areas.
There is a huge market for STRs in more remote locations. In fact, there is a whole category on Airbnb for farms, off-the-grid, camping, and being near a national park.
2. Explore Mid-Term Rentals
While some cities may enforce minimum stay requirements, there's a growing market for furnished mid-term rentals.
Consider marketing to long-term investors who could offer furnished 30-90 day rentals to people in transitional phases, such as those relocating to a new city and need a place to stay while they look for a home to purchase themselves or people renovating their homes and need a place to stay nearby that isn't covered in construction dust. By offering stylish and comfortable mid-term rental solutions, you can carve out a niche in the market.
We have done this with one of our own real estate investments. We originally planned on putting one of our properties on Airbnb for short-term stays, and it is completely legal to do so in this neighborhood.
But, we found that there was extremely strong demand for 3-6 month furnished leases. Tenants didn't want to sign a year-long lease (the typical minimum), but also couldn't find an Airbnb that was completely available for 3 to 6 months at a time – most already had bookings that would interrupt their stay.
The benefit of mid-term rentals is that the host doesn't have to do as much management of the property or communication with guests. No need for constant cleanings between guests. No repetitive check-in/out messages. And best of all, a guaranteed occupancy rate!
3. Offer E-Design Solutions to Investors
Expanding your business reach beyond your local market can be a smart move. You can offer e-design services to real estate investors in various locations.
In this approach, you create design plans, source materials, and provide guidance for the investors to execute the installations themselves. This model allows you to serve clients nationwide, regardless of the geographic location of your Airbnb design business.
We've had a lot of success with this model ourselves. We've designed many Airbnbs across the country that we've never been to.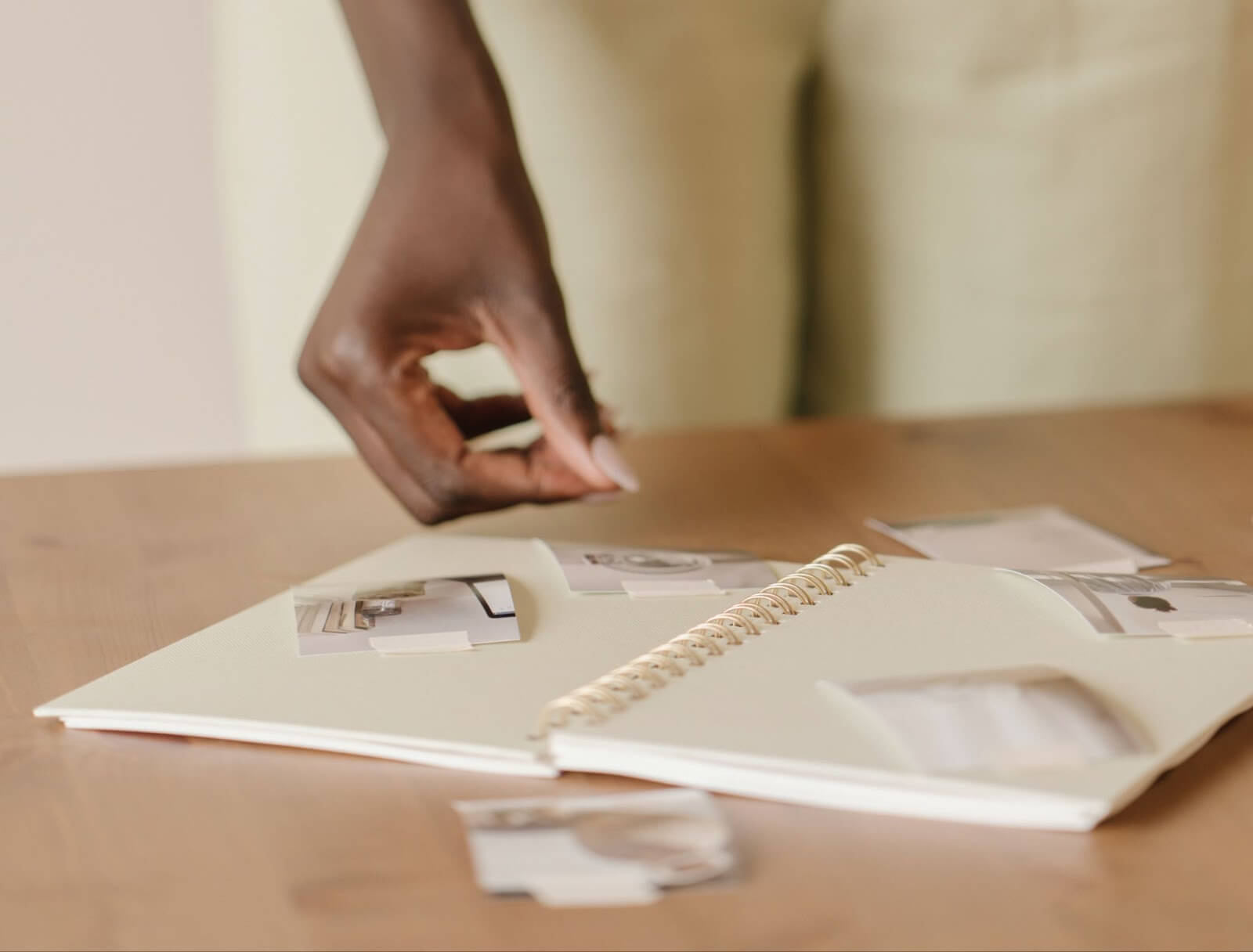 4. Specialize in Designing Unique Properties
Airbnb prioritizes unique homes. Guests can search by A-frames, campers, caves, yurts, windmills, and even trulli (we'll admit we had to look those up – singular is trullo).
Guests are looking for a unique experience – not just a hotel. If you can offer investors a way to market their property in one or more of the unique search-by categories, you will bring tons of value to your clients!
Even just being familiar with all the ways that guests can search is helpful. For example, in one of our properties (a log cabin), we recently considered adding a sauna. We hoped it would allow us to increase the nightly rate.
However, while sooooo many things are searchable on Airbnb, saunas are not something you can currently filter by. But what IS a filter option is EV chargers. So, we added an EV charger for less than $1k and almost immediately saw an increase in the search volume for the listing.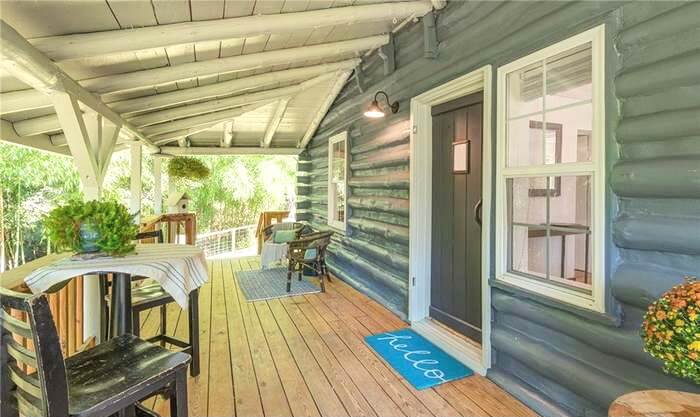 5. Focus on ADUs, Single Rooms, and Guest Houses
Many hosts have found creative ways around local STR restrictions. These include building an accessory dwelling unit (ADU) behind a home or simply renting out a single room in a home.
We recommend researching the laws in your area and thinking about what kind of STR listing would be approved. The adage "riches are in the niches" is true! Marketing your design business as specializing in tiny homes or single rooms could be the perfect solution.
Training Is Key to Success
No matter what approach you take, becoming a certified Short-Term Rental Stylist™ is key to the profitability of your business. It is important for STRs to stand out from the competition – and the same goes for Airbnb designers.
Staging Studio's training offers you the professionalism clients will trust to hire.
Don't miss our next blog like this!
Join to receive the latest news for home stagers.