Open Concept Overkill
Oct 04, 2017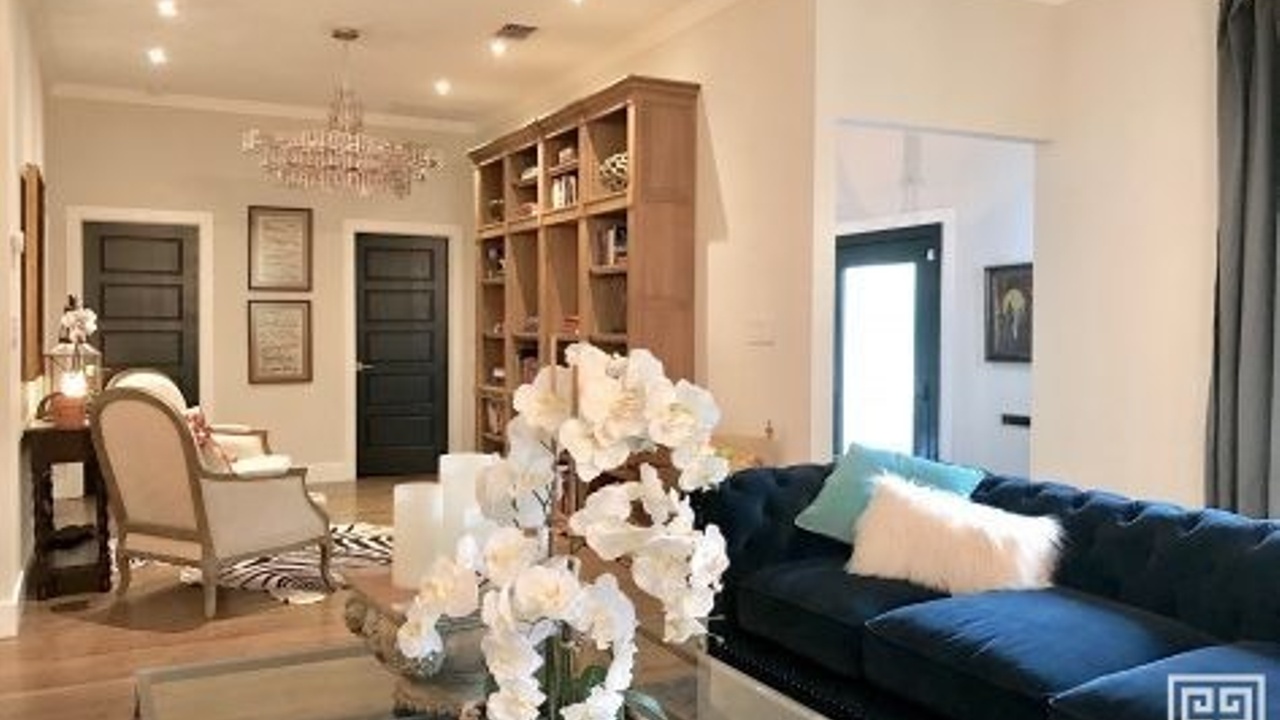 Written by Debbie Boggs, Staging Studio Co-Founder
Most of the time I am staging other people's houses, but this year I got to play designer and remodeled my own home. We purchased an older home that had already seen several reincarnations. Over the next few weeks, I will share with you some of the stories and pics.
This Alamo Heights treasure started out in the forties as a typical clapboard siding, 2-bedroom cottage. Other rooms were added and repurposed over the years. At some point, the late legendary florist, E.B. Castro, added a Spanish colonial facade.
Bowing to the current trend of knocking down walls and defining open concept spaces, the previous owner removed the wall between the entry and the living room. The result was dramatic and beautiful…
…from one angle. However, in addition to making it impossible to place any usable furniture, standing at the front door you could see 3 toilets!
Two of those toilets were so close that you could hold hands while enthroned…That's my daughters sharing a sister moment…
… I tell you all about that bathroom transformation in another post. For now, just know that was one of the big reasons to reconfigure the entry. Another reason was that the entrance to the guest room was in the public foyer, so guests had to parade through in their bathrobe to get to the bathroom.
This shows the entry opening before we moved in (and renovated).
We closed the large opening that had been created and re-opened the original flow from the front door to the living area. This restored it to 2 separate areas. The one on the left became a library/sitting room, while the one on the right returned to being the formal entry.
Even though the open concept had felt grand, it actually took attention away from the beautiful details in the entry. Now guests linger for a moment there, appreciating the gravity-defying, herringbone brick ceiling.
Reverting to the original Saltillo tile steps allowed us to add some fun Talavera tile that continued the south-of-the-border flair of the exterior.
I love a mix of vintage and modern home decor, so I found an updated chandelier for the library that echoed the glam, original, antique, crystal chandelier in the dining room across from it.
If you love old houses and fun details, you can read about how I renovated our guest house and how Andress Eichstadt, our Creative Director (and my daughter!) renovated her historic New England home.
Staging Studio was created for stagers by stagers. We teach you how to become a home stager.
Don't miss our next blog like this!
Join to receive the latest news for home stagers.