How to Target the Ideal Homebuyer with Staging
Jul 11, 2018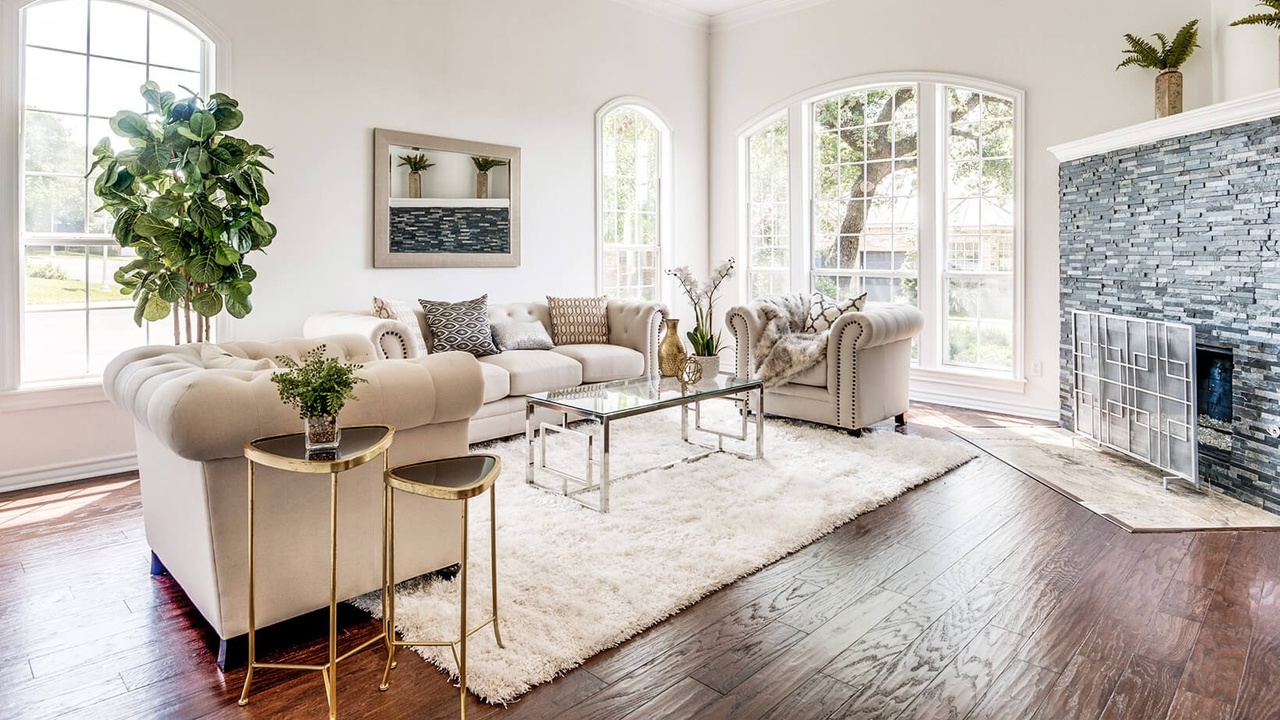 Conventional staging wisdom dictates neutralizing the palette to appeal to the widest range of buyers. We wholeheartedly agree! It is a delicate balancing act, but at the same time, you need to target the potential buyer and design with that specific person in mind.
Staging is about creating an emotional connection with the house for the buyer.
For staging to be at its most effective, it requires a bit of sleuthing to identify who the target buyer is in order to know how to tug at their heart strings. We want to make the home appealing to every buyer, but at the same time, we want to zero in on the profile of who the most likely buyer is.
Our online home stager training courses go further in depth on how to do this, but here are seven key ways to identify, and stage for, the right buyer so that the house really connects with them.
1. Start with online research.
These days, the answer to every question begins online. There is a wealth of information at your fingertips to help you narrow in on the target buyer's profile.
Real estate websites like your local Board of REALTORS®, Redfin, Zillow, and Trulia are of course well-known and very useful. There is a great resource on www.homegain.com/sellertools where you can input a ZIP code and come up with all kinds of information.
Demographic websites like citydata.com show the most common industries and occupations in a certain area. You can also learn the average home value price range. Zipwho.com can reveal the median income, the cost of living index, and so many other variables.
Check out the city's website. What sort of industries are there? Attractions? Culture? Is it a bedroom community made up of commuters? Is it rural or urban? What is the average income of local residents? Education level? What does the city profile tell you about who likes to live there?
2. Focus in on the neighborhood.
Identify amenities the neighborhood has. Is there a golf course, basketball court, or playground? These could point to the target age of the buyer and help you stage a lifestyle vignette. Near a pool or beach? A few beach towels, a sunhat, and a bottle of sunscreen would craft a memory point in the mudroom.
Is it a gated community or on a cul-de-sac? If so, a feeling of safety and security might be important to this buyer. The design trend hygge might especially appeal to them.
What kinds of shopping is nearby? To remind the buyer that a cute boutique is around the corner from the home, you might put one of their shopping bags with tissue paper in the primary bedroom's closet.
Are there theaters, galleries, museums, local attractions near the home? This could give you a sense of the buyer's hobbies and interests.
In a past staging project, we used one of the shoes of basketball All-Star and San Antonio legend, Tim Duncan. Our staging company is based in San Antonio and Austin, where Tim Duncan, who spent his whole career with the Spurs, is universally beloved. It was a pretty safe bet that anyone who bought the home would be a loyal Spurs fan.
Be sensitive to cultural differences and social cues. The goal is never to stereotype or create any sort of bias. Remember that we want any and every buyer to feel welcomed and at home, and we want to make sure that we are doing nothing that could be a turn-off to the most likely buyer.
3. Think carefully about the design of the home.
What is the style of the home? Is it formal or informal? Modern or traditional? Is it a ranch, Victorian, cottage, contemporary, Mediterranean, craftsman or colonial?
When you profile the buyer, you will more easily be able to identify whether the home's style will appeal to that buyer. You might need to paint some dark wood in a Mediterranean home in order to update it and appeal to a younger, more trend-conscious homebuyer.
One story or more? How many bedrooms or bathrooms? A multi-story home with many bedrooms will be seen as being plenty of space for a growing family, but an older buyer would be more interested in a home with no stairs and less up-keep.
How many living areas? Maybe the home appeals to a buyer who enjoys entertaining and a bar cart would be a good lifestyle moment.
4. Identify the lifestyle of the buyer.
What hobbies might they be interested in? Pets, gardening, fishing? This might help you choose the art in the home.
In Central Texas, we stage a lot of properties that have barns and lots of acreage. We often add a painting of a horse in the study. For homes on golf courses, we might lean a putter up against a wall with a bucket of golf balls.
What life phase are they in? Are they students or retirees? If you identify that the buyer is most likely a retiree, staging with a more traditional style would probably be appropriate. If the target buyer is a millennial, you will want to get rid of any outdated home design trends that might make them feel as though they are in their parents' house.
Does the target buyer work from home? Would it be a good idea to take one of the bedrooms and present it as an office?
5. Know when to break the rules.
Normally, we would never allow any taxidermy to be left in a home, as to avoid anyone's sensibilities. However, when staging hunting ranches, we naturally make exceptions.
You may find that the right thing for a property goes against conventional staging wisdom. For example, in an art district loft, a classic nude charcoal sketch may defy the G-rated rules.
6. Consider the generational preferences and needs of the buyer.
A good place to gauge the probable age and life stage of our target is to consider the age and life stage of the current owners when they originally purchased the property. If they were first-time homebuyers, our potential buyer probably is as well. If the current owners had young children when they bought the home, the people most likely to be interested are young families with kids.
The sellers are almost always going to be older than the buyers.
This presents an issue that many sellers have difficulty understanding. If they bought the house when they were 30 years old with young kids and have lived in it for 30 years, it no longer has the proper appeal to today's 30-year-old. It looks like the home of a 60-year-old. However, it is unlikely to appeal to a 60-year-old who does not want to maintain a large yard and no longer needs so many bedrooms.
Staging should make the home attractive to the generation who is most likely to be the right fit.
7. Tell them a story through your staging design.
By now, you should have a pretty good idea of who the statistical target buyer is. To help you visualize how to design for that person, you might create an 'avatar' for them. Give them a name, an occupation, ages, and interests. For example, Miles and Kristen have two young children. She is a doctor at the hospital around the corner and he works from home on his tech start-up. With every selection, ask yourself, "would this appeal to Miles and Kristen?"
Use your creativity to tell them a story that connects with them emotionally through your staging design. Create lifestyle moments and set the stage for magical memories. Buyers need to feel something to take action and staging is a psychological motivator.
If you are a stager and want to learn more about becoming the go-to staging expert in your area, our Staging Design Professional™ course includes everything you need to be a BOSS stager! Or, find a local certified home stager for hire for your next real estate listing.
Don't miss our next blog like this!
Join to receive the latest news for home stagers.